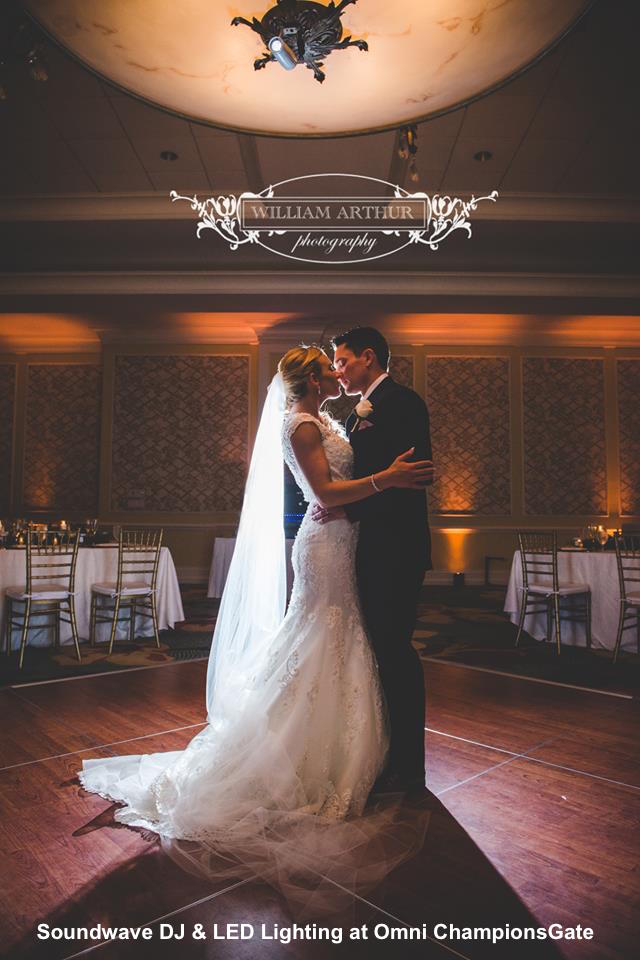 The Private Last Dance is a wonderful way to end your wedding reception. Although it is not a new concept, more and more newlyweds are opting to take part in the Private Last Dance.
When a couples decides to do the Private Last Dance, Soundwave Entertainment DJs recommend having a Last Dance with your guests present; it's only fitting to "end" the night with your guests. That Last Dance can either be a slow couples dance, sing-along or a high energy dance hit…whatever fits your vibe. The Last Dance with guests typically takes place about 15-20 minutes prior to the reception end time.
After the Last Dance, your Soundwave DJ will instruct guests to gather their belongings and head outside for the formal farewell. Typically "clearing" the wedding reception of guests takes about 10 minutes. The Wedding Planner will meet guests outside and organize the farewell, typically with sparklers or streamers.
Once the wedding reception is clear of all guests, your Soundwave DJ will ask staff to clear the room as well, and close the doors. At that time, the DJ will play the Private Last Dance. Just 4 minutes of alone time, just you and your new spouse reflecting on the day and taking a little private moment to yourselves.
After the Private Last Dance, the newlyweds then proceed outside where all the guests are anxiously waiting to wish you farewell!